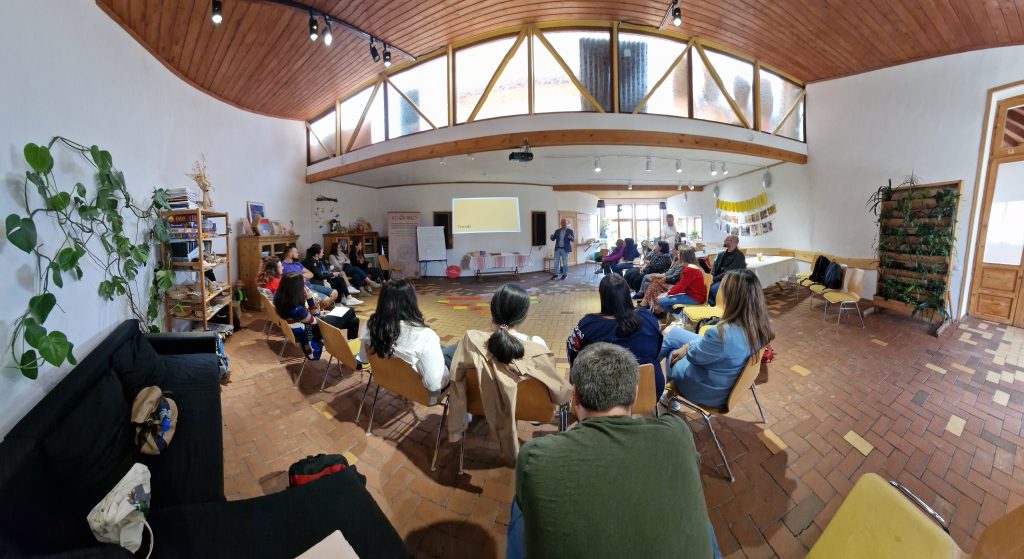 The Social Entrepreneurship Forum is an annual public event that took place at EcoVillage Moldova, its purpose being to facilitate communication between people interested in the field of social entrepreneurship and social investment.
The forum was organized by the Social Entrepreneurship HUB (EcoVisio organization) and was led in a format of mix of thematic presentations and facilitation of the space for mutual learning, networking and exchange of experiences.
WE INVITED different stakeholders
to participate in forum:
Local and social entrepreneurs from Moldova,
Public associations working in the field of Social Entrepreneurship,
Actors and stakeholders in the field, investors and potential partners,
Government representatives, who work directly with the field
social entrepreneurship and business,
People who want to launch social businesses,
Start-ups with social or environmental impact, green startups,
---
PRESENTATIONS for RECHARGING: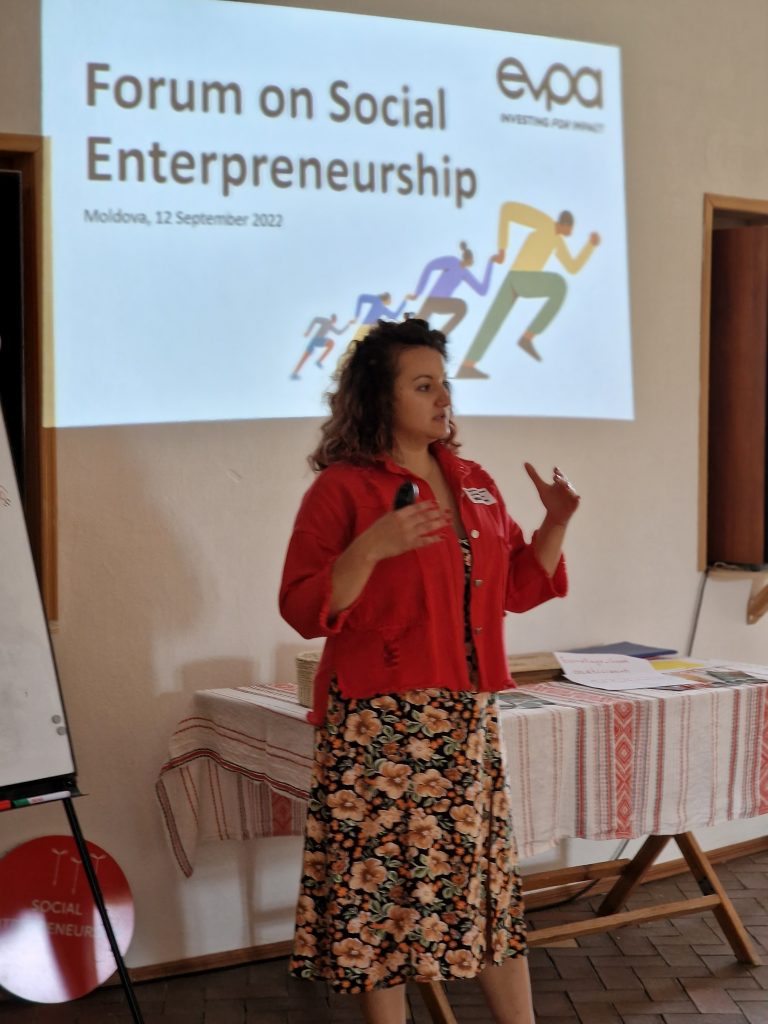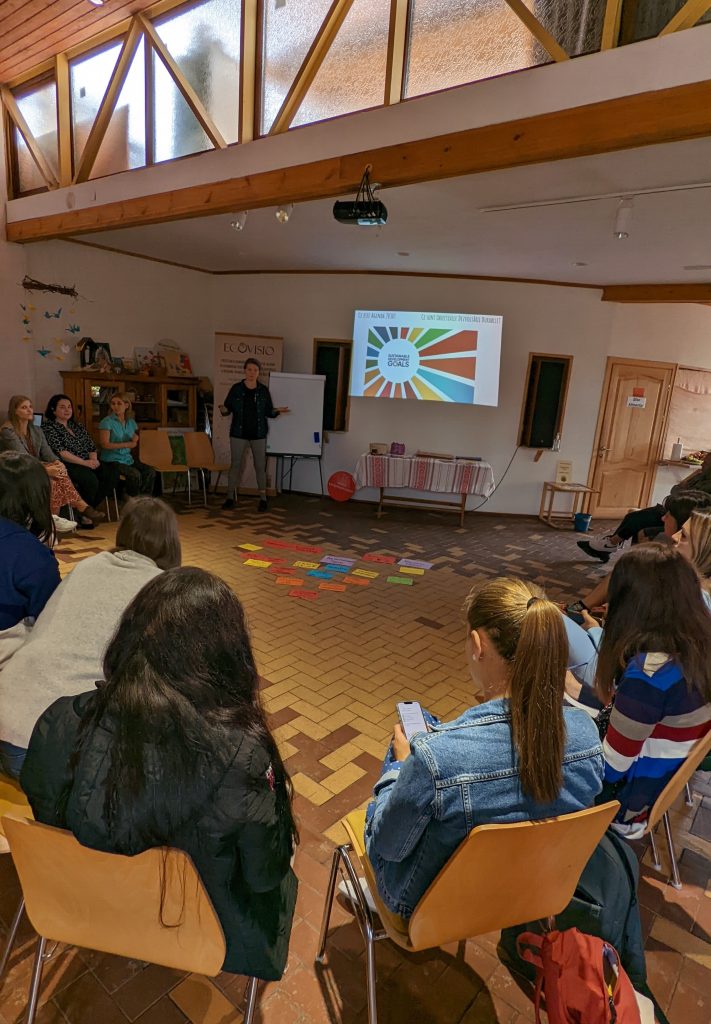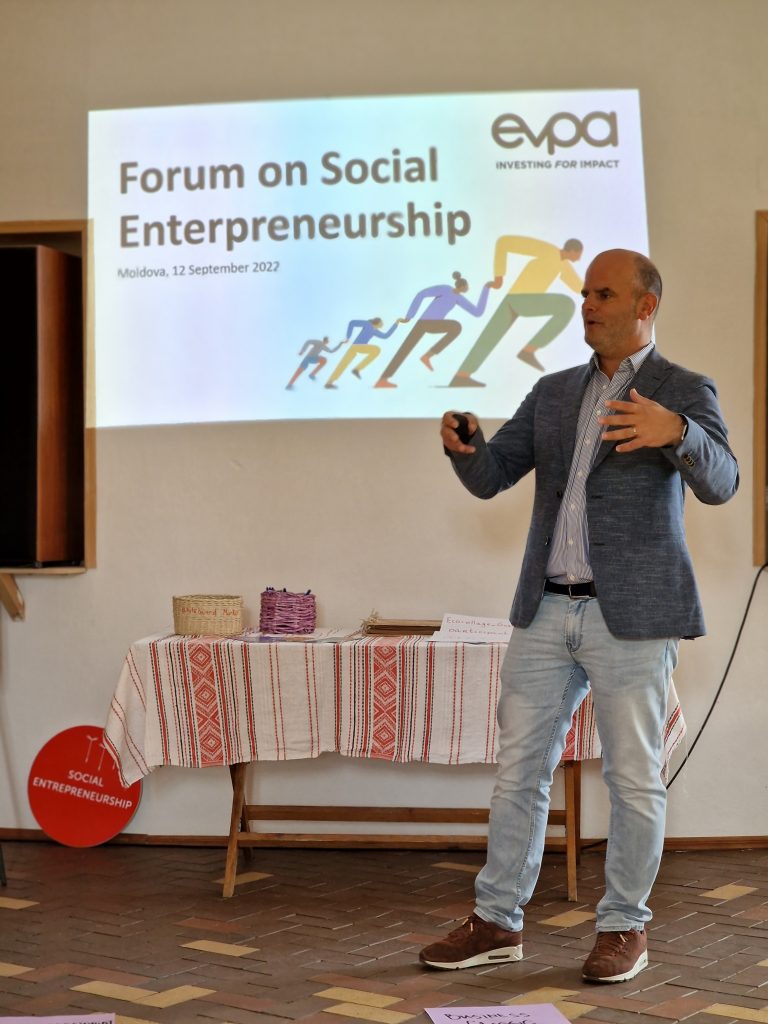 ---
ECOVILLAGE MOLDOVA
– tour and presentation of sustainable practices and social enterprise model in Rîșcova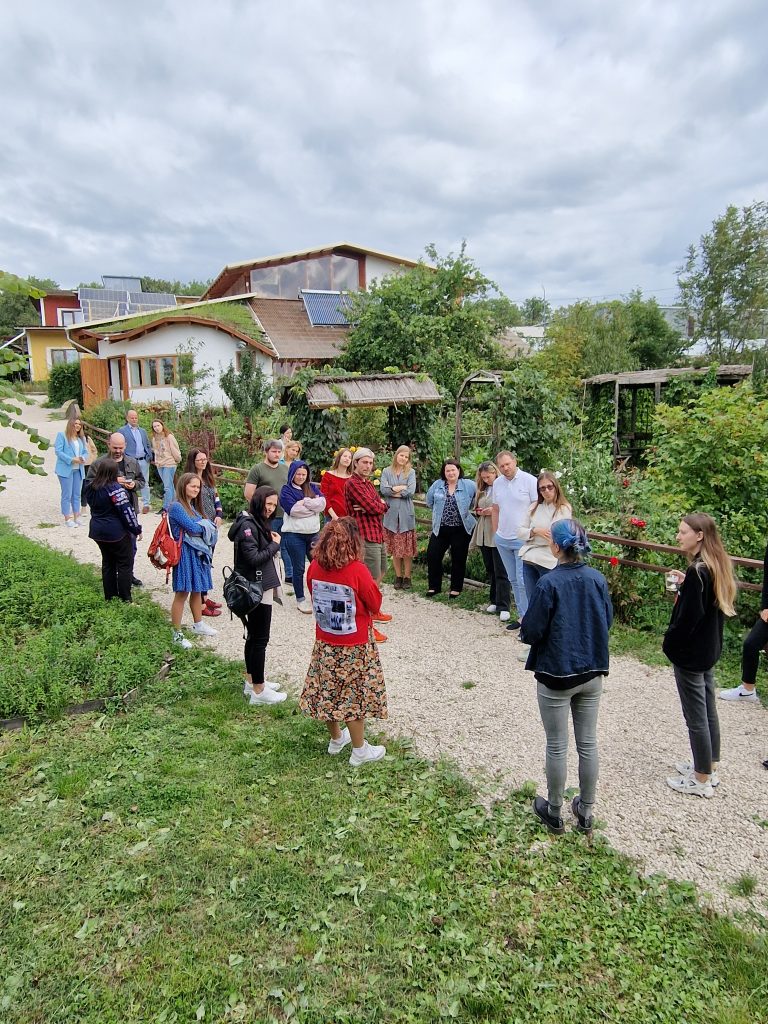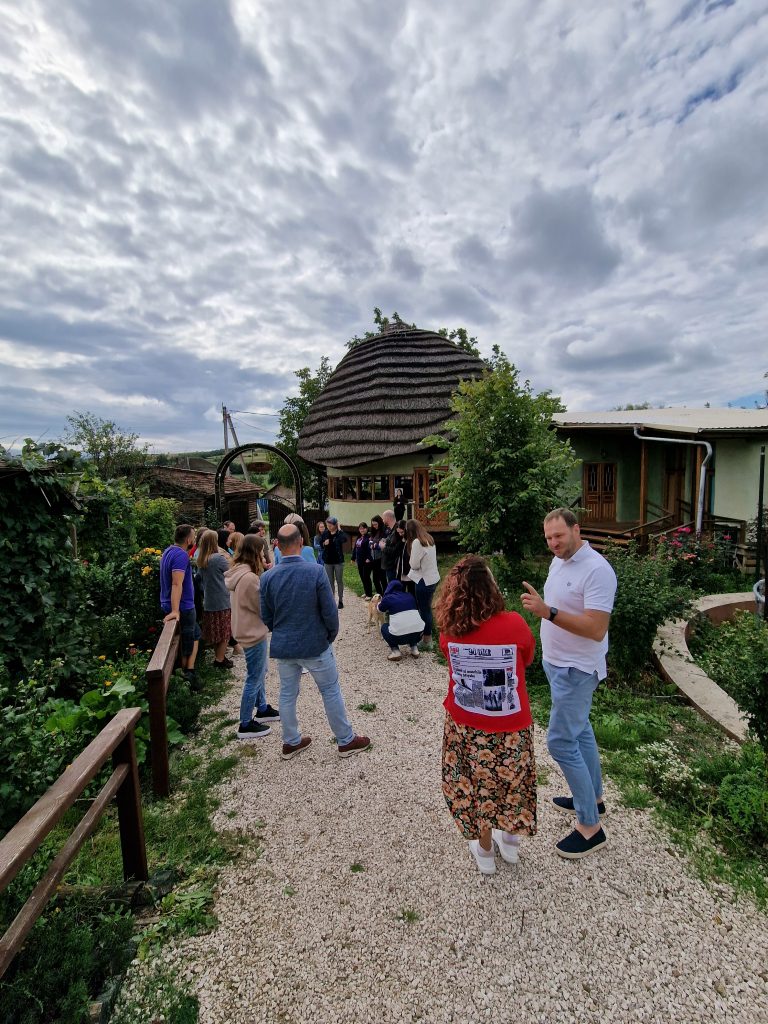 ---
EXPERIENCE SHARING and NETWORKING:
Using the method of World Café participants have discussed 4 different topics and created ideas for future implementation.
IDEA BANK for new social enterprises:
– Recycling clothes and plastic,
– Energy from compost
– Ecological underwear,
– Photo studio and exhibition of social photos,
– Foodshare restaurant,
– Courses for coaches and psychologists who will practice with vulnerable groups,
– Café, restaurant with workers from vulnerable groups,
– SMM courses for teenagers,
– Animal Hotel,
– Fitness center with rehabilitation program (elderly, children, people with special needs),
– Social taxi,
– Child Center,
– Farms, Agritourism
– Caramel workshop
ACTIONS TO PROMOTE THE FIELD OF SOCIAL ENTREPRENEURSHIP
– Informative panels around the city, information or call to action;
– Introduction of the subject in schools and universities;
– Social advertising;
– Incubators at Universities;
– Shows and podcasts;
– Impact Days;
– The fair of social enterprises;
– Pitching Event for investors;
– Inclusion of the concept in other events;
– Success stories to share (national and international);
– Course with funding competitions;
– Social entrepreneurship HUBs and the creation of networks between them;
– Creation of branches of AS organizations;
– Exchange of international experiences
PROMOTION OF PRODUCTS AND SERVICES of social enterprises:
– Creation of a clear marketing plan and positioning of the social impact,
– Using modern online platforms: facebook, tiktok, instagram.
– Own website and promotion of your own brand,
– Participation in fairs, interaction with local manufacturers,
– Formation of partnerships and active interaction,
-Advertising budget,
– Attracting famous and popular personalities for promotion,
– Different distribution platforms: marketplaces, ebay, etsy, ozon, amazon;
– Creation of a common online platform that would promote all social enterprises and their products
PERSONAL DEVELOPMENT of social entrepreneur and DEVELOPMENT OF SOCIAL ENTERPRISE
Social entrepreneurship courses (Social Entrepreneurship HUB, ADV Romania, etc.);
Mentoring and Coaching;
Thematic forums about SE;
Prevention of burn-out;
Study visits to other countries;
Systematic thinking;
Horizontal management;
Human rights;
Tracking in social entrepreneurship;
Master Mind groups;
Forsite sessions (sessions on Future Trends);
Higher education;
Courses of personal development;
Psychologist sessions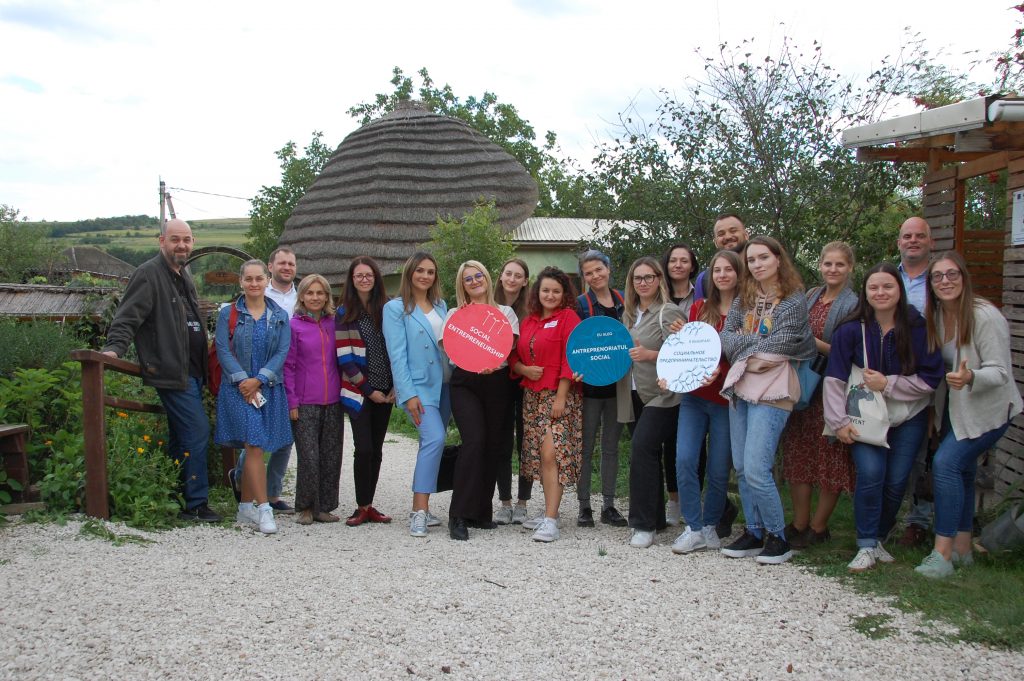 28 participants from different regions and different background have inspired Monday and took mainly new contacts, ideas and questions for their further activity